Another Commemorative Medal Missed?
It was recently announced by Buckingham Palace that a commemorative medal will be issued to commemorate the occasion of Her Majesty's 70th year on the throne.  Shown are pictures of the Platinum Jubilee medal and ribbon along with the countries who qualify to receive this recognition.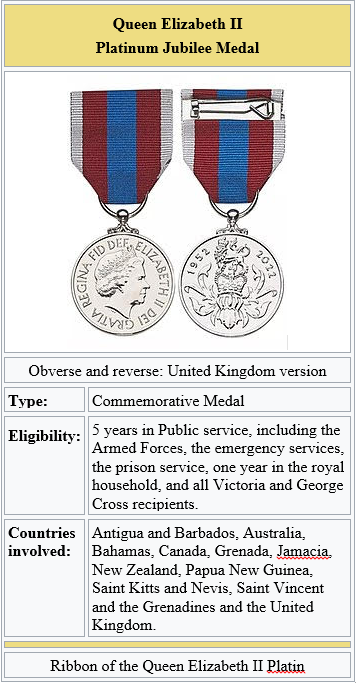 Previously, Canada had issued the Silver, Golden and Diamond Jubilee medals to mark those occasions but it has been recently learned from sources that Canada is not intending to issue the Platinum medal.  Unfortunately, this is not the first time that such a decision has been made.  It was intended to issue a 150th anniversary of Canadian confederation medal back in 2017 as was done with the Canadian Centennial and Canada 125th anniversary medals, but the Minister of Heritage at the time decided against doing so. 
Only the Royal Canadian Legion issued such a recognition, and the Canada 150th medal was purchased by Legion members.
It is not understood why we would not participate in this celebration as the other Commonwealth nations will be doing so. Why indeed!