Distinguished Speaker January 2021
January 20 @ 13:00

-

15:00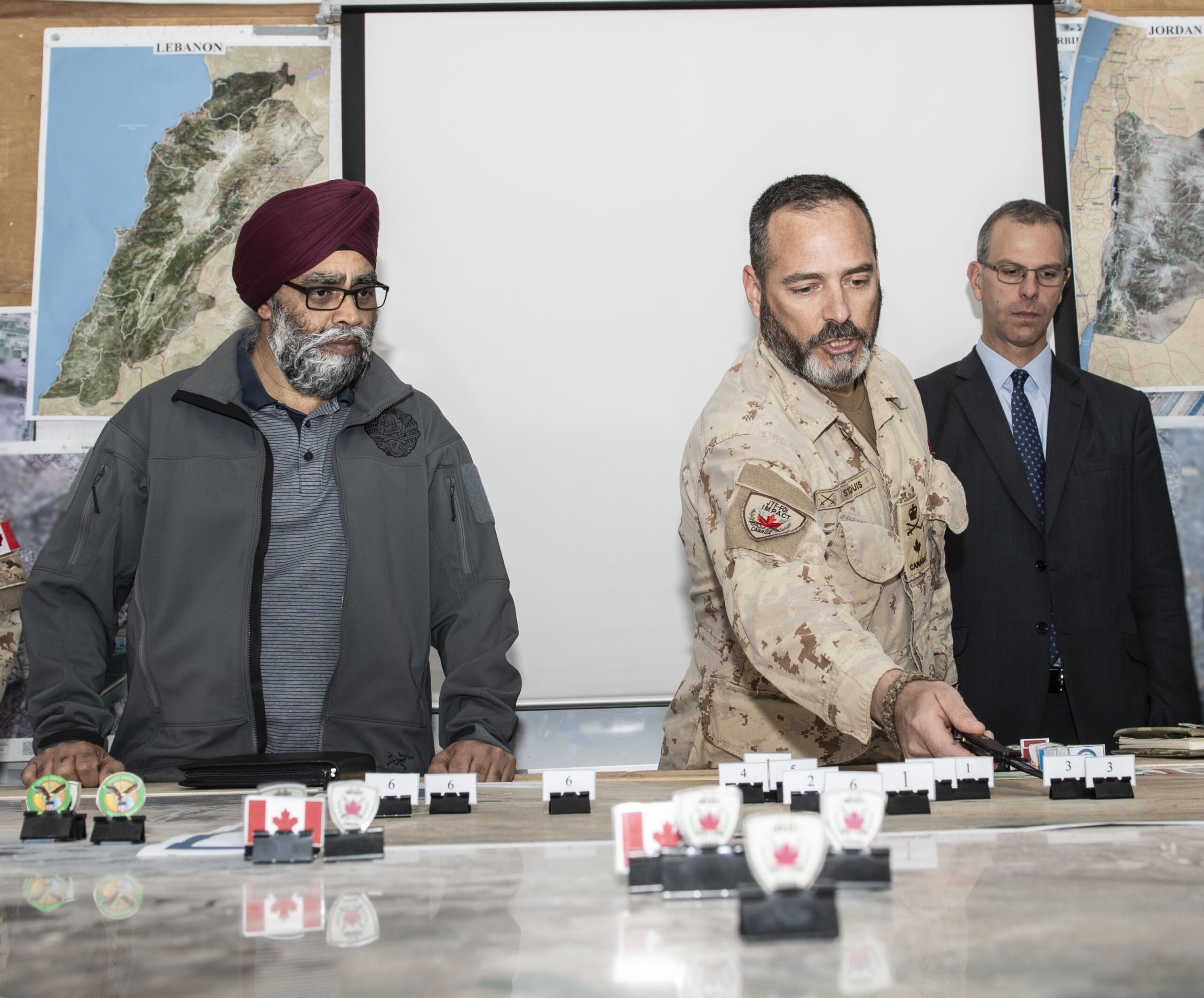 Major-General Michel-Henri St-Louis will be our Distinguished Speaker.  The title of his talk is "Against Daesh, and for the World Order": An Update on Operation IMPACT in the COVID-19 Era." His bio is at: http://www.army-armee.forces.gc.ca/en/about-army/comcadtc.page.
The effects of COVID-19 on our communities are undeniable and occupy much of the public discussion in multiple social spheres. In this turmoil, it is easy to forget that many Canadians are working abroad on our behalf, striving to maintain security at home and abroad. What is happening in Iraq, Jordan, and Lebanon? What kind of threats does Daesh represent and how is Canada perceived by our allies around the world in the current pandemic environment?
Major General St-Louis recently served as Commander of JTF-IMPACT, the largest joint force deployed by Canada that provides the Kuwaiti National Command and Control Element to Canadian Forces capacity-building efforts in Iraq, Lebanon and Jordan. He is one of the most experienced leaders in the Canadian Armed Forces (CAF), giving him credibility to provide us with an update on the region, the threat level and the CAF contribution to the Global Coalition to weaken and defeat Daesh in Iraq and Syria.
Major General St-Louis is currently Commander of the Canadian Army Doctrine and Training Centre and can answer questions in this area as well.
The talk will start at 1 pm Halifax time, Wednesday, 20 January, then be followed by Q&A and finish by 3 pm.  All timings are Halifax time/AST/UTC(GMT) -4.
Registration is required.  There is no fee to attend this event.  To register, email RUSI(NS) by close of business Sunday, 17 January.  As the subject line for your registration email, put: RUSI(NS) Distinguished Speaker 20 January 2021 Registration.  Please also provide your name and organization.  If you have not received this invitation directly from RUSI(NS), please indicate from whom you got it.
The event will be done by Zoom.  Instructions will be emailed to registrants by end Monday, 18 January.
RUSI(NS) events may be cancelled at short notice.  Email RUSI(NS) if there is a question about an event occurring.