Distinguished Speaker December 2020 – Canadian Coast Guard Fleet Renewal
December 9, 2020 @ 13:00

-

15:00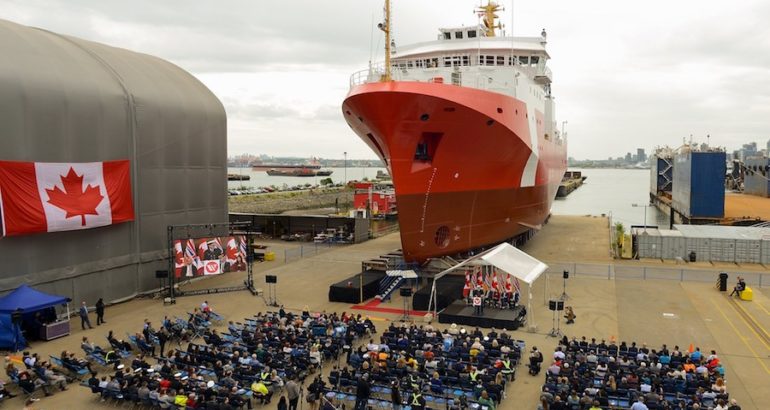 Derek Moss, Canadian Coast Guard, will be our Distinguished Speaker.  The title of his talk is "Canadian Coast Guard Fleet Renewal."  In 2019, the federal government announced the construction of 24 new ships for the Canadian Coast Guard, in addition to the ships already built or under construction as well as future builds yet to be formally announced. This brief will provide an overview of the different ships being designed and built as part of the National Shipbuilding Strategy as well as their mission as it relates to the Coast Guard's mandate.
The talk will start at 1 pm Halifax time, Wednesday, 9 December, then be followed by Q&A and finish by 3 pm.  All timings are Halifax time/AST/UTC(GMT) -4.
Registration is required.  There is no fee to attend this event.  To register, email RUSI(NS) by close of business Sunday, 6 December.  As the subject line for your registration email, put: RUSI(NS) Distinguished Speaker 9 December 2020 Registration.  Please also provide your name and organization.  If you have not received this invitation directly from RUSI(NS), please indicate from whom you got it.
The event will be done by Zoom.  Instructions will be emailed to registrants by end Monday, 7 December.
RUSI(NS) events may be cancelled at short notice.  Email RUSI(NS) if there is a question about an event occurring.