Distinguished Speaker 22 June 2022 – Operation PRESENCE: Engagement Capacity Building for United Nations Peace Operations
June 29 @ 13:00

-

15:00

Free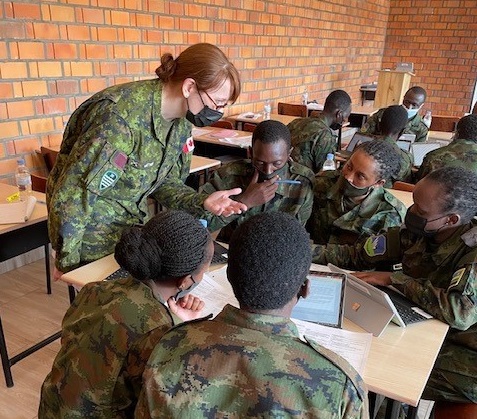 This event was deferred due to change of travel arrangements of the speaker.  The new date will be posted later.
—-
RUSI(NS) will host Lieutenant-Colonel Hope Carr, Canadian Army.  The topic of her presentation is "Operation PRESENCE: Engagement Capacity Building for United Nations Peace Operations."
Operation PRESENCE is the Canadian Armed Forces' (CAF) contribution to the Government of Canada's peace operations strategy, and includes commitment of high-value military capabilities to various United Nations (UN) peacekeeping missions. The CAF's Training Support to Peace Operations (TSPO) is the provision of training support to the UN's Engagement Platoon initiative. The Canadian contingent is responsible for developing and piloting the Engagement Platoon Pilot Course; the mission of the platoon is to enhance the situational awareness of a UN infantry battalion by mapping the human terrain of the area of operations in order to identify vulnerable areas and at-risk populations. Lieutenant-Colonel Carr will speak about the operation, TSPO and progress with the Engagement Platoon.
Registration is not required. If you know of others who would be interested in this presentation, feel free to forward this information.
RUSI(NS) events may be cancelled at short notice due to weather and other reasons. Email RUSI(NS) if there is a question of an event occurring.