Distinguished Speaker 23 June 2021 – Canadian Joint Warfare Centre – Wargaming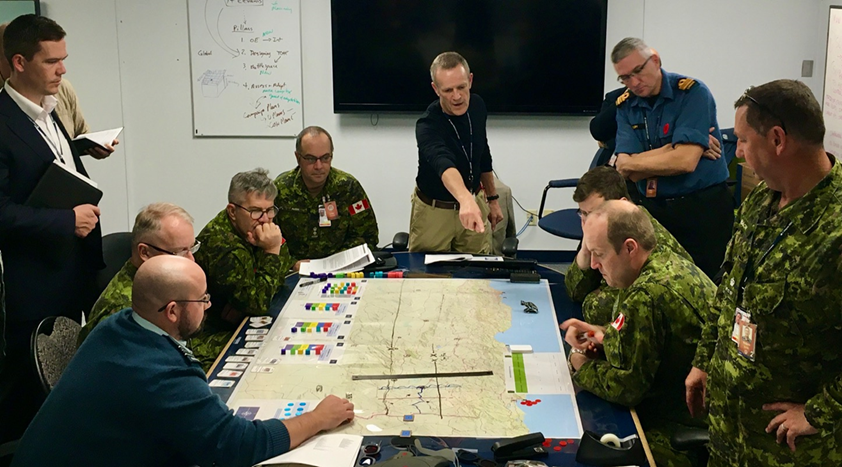 Major Scott Roach will speak to RUSI(NS) and guests with a presentation titled "Canadian Joint Warfare Centre – Wargaming."
If you love computers, and cutting edge technology and enjoy the strategies and tactics of simulated wargaming, join this presentation.  Major Scott Roach, who has been responsible for establishing the war gaming section of the Canadian Joint Warfare Centre (CJWC) since 2018, will share about this exciting, yet little-known field, combining technology, innovation, and strategy to build an integrated, relevant, interoperable, and agile military force. The Canadian Armed Forces (CAF) has deployable forces that are agile, trained, ready and willing to fight and win in defence of the Government of Canada's interests. The mission of the CJWC is to lead the targeting, modelling and simulation, organizational knowledge and capability development experiences of the Department of National Defence (DND) and the CAF to prepare joint forces for various operations. Since the First World War, almost all major operations have been preceded by simulation and field exercises to test the strengths and weaknesses of battle plans. Combat simulations have grown in complexity over the past twenty years and software now allows dozens of soldiers and even pilots to be linked together in a virtual world.
Registration is required.  To register, email RUSI(NS) by close of business Sunday, 20 June. As the subject line for your registration email, put: RUSI(NS) Distinguished Speaker 23 June 2021 Registration.  In addition to your name please also provide your organization.
The event will be done by Zoom.  Instructions will be emailed by end Monday, 21 June.
RUSI(NS) events may be cancelled at short notice.  Email RUSI(NS) if there is a question about an event occurring.