Distinguished Speaker 13 July 2022 – Canada-United States: Strengthening Cyber Resilience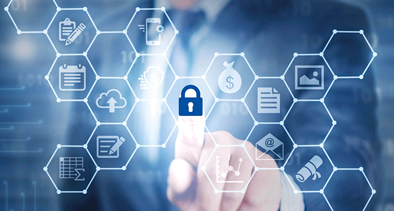 Alexander Worobey, Canadian Centre for Cyber Security, and Natasha Cohen, US Cybersecurity and Infrastructure Security Agency, will speak about Canadian-US partnering in ensuring domestic cyber resiliency.
The United States and Canada must improve our critical infrastructure resilience by strengthening public and private partnerships, since the vast majority of North America's critical infrastructure is in the hands of the private sector. Resilience is the ability to adapt to changing conditions and withstand and rapidly recover from disruption due to emergencies and the ability to function well in the face of adversity. Although Russia's invasion of Ukraine does not pose an immediate threat to North America, there are Homeland Defense implications. The United States and Canada are working together to enhance our collective critical infrastructure resilience while countering potential cyber threats.
Registration is required. There is no fee to attend this event. To register, email RUSI(NS) by close-of-business Tuesday, 12 July. As the subject line for your registration email, put: RUSI(NS) Distinguished Speaker 13 July 2022 Registration. In addition to your name, please provide your organization (association, company or unit). Participation is limited and later registrants may have to be put on a waiting list. If after registering your availability changes and you are no longer able to attend, please advise RUSI(NS) as soon as possible so your spot can be re-assigned.
The event will be done by Zoom. Instructions will be emailed to registrants by end-of-day Tuesday, 12 July. If you have not received them by end-of-day 12 July, please check your spam folder and, if necessary, email RUSI(NS).
RUSI(NS) events may be cancelled at short notice.  Email RUSI(NS) if there is a question about an event occurring.